Empower your team
SonarQube empowers all developers to write cleaner and safer code. Join an Open Community of more than 200k dev teams.
Thousands of automated Static Code Analysis rules, protecting your app on multiple fronts, and guiding your team.
For 29 programming languages
SonarQube embraces progress - whether it's multi-language applications, teams composed of different backgrounds or a workflow that's a mix of modern and legacy.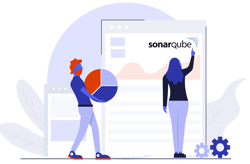 SonarQube fits with your existing tools and pro-actively raises a hand when the quality or security of your codebase is at risk.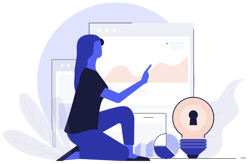 Jenkins, Azure DevOps server and many others.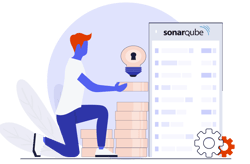 Feedback during Code Review
SonarQube can analyse branches of your repo, and notify you directly in your Pull Requests!
Partner with iTMethods for your Managed SonarQube in the Cloud
We are certified professionals in deploying and managing SonarQube as a SaaS to some of the highest performance, availability and security requirements.
SonarQube can easily integrate with your other DevOps tools and environments into a seamless toolchain on our Managed DevOps SaaS Platform.
Deploy our Managed SaaS single-tenant environment(s) in a region of your choice. ​Managed 24/7 with bespoke security and access controls.
We take the complexity, resource strain and risk away while delivering a fully managed, integrated and secure DevOps toolchain in the cloud.
Constantly evolving from a feature set and security posture, our SOC 2 Type-2 Certified platform, are key credentials of a partner you can trust.