Partner with iTMethods for CloudBees toolset in the Cloud
We deploy and maintain CloudBees to the highest standards on our Managed DevOps SaaS Platform. You'll stay current, optimized and your software teams will be able take full advantage of new CloudBees features as they are released.
Deploy our Managed SaaS single-tenant environment(s) in a region of your choice. ​Managed 24/7 with bespoke security and access controls.
We take the complexity, resource strain and risk away while delivering a fully managed, integrated and secure DevOps toolchain in the cloud.
Constantly evolving from a feature set and security posture, our SOC 2 Type-2 Certified platform, are key credentials of a partner you can trust.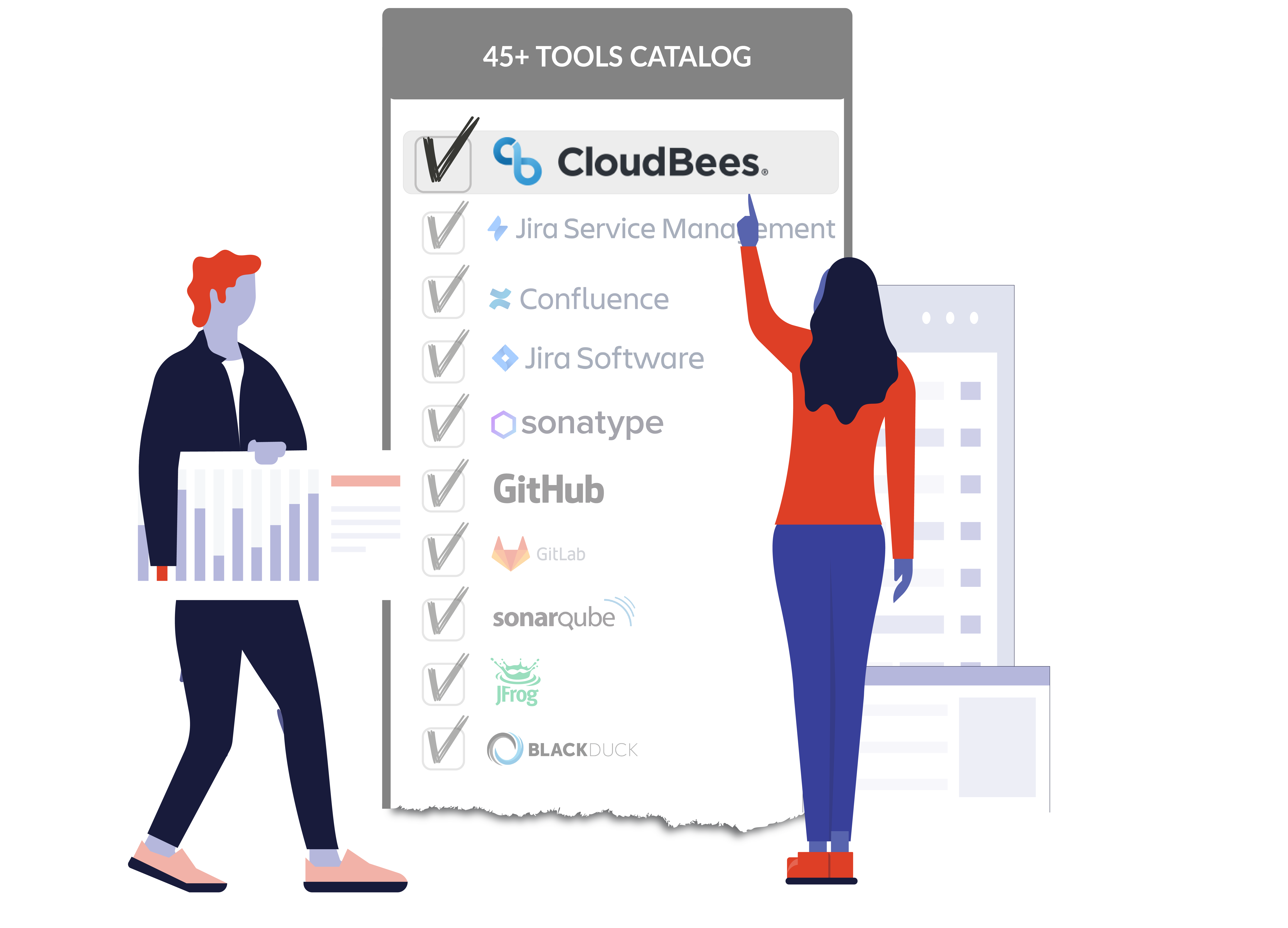 CloudBees Resource Center
Want to know more about CloudBees products?
Visit our dedicated CloudBees resources center to learn how your team can get the most value out of your CloudBees tools.